---
Lindmark Ink
Call us today to get started!




---
Choose

Lindmark Ink
UNSURPASSED VINYL PRINTING SERVICES
Lindmark Ink is dedicated to providing our customers with a large selection of vinyl printing options in terms of design, size (from banners and billboards to building wraps), and quality (from 7 oz. 150 DPI to 13 oz. 360 DPI vinyl). Our vinyl products are long lasting, strong, and lightweight. Making use of our low-cost vinyl printing services ensures that your products and services will be prominently displayed and provide a great ROI.
Lindmark Ink is located in the center of the United States in Norman, OK from where it can ship to the vast majority of the United States in 2-3 days. We provide you with a clear and vibrant message for display, gaining your business much needed visibility to passers going by. These high-quality vinyl products are a great representative for your company, products, and services.
Helping Your Business Stand Out In The Crowd
Take advantage of the durability and visual appeal of our printing services to advertise your company to vehicle and pedestrian traffic. The quality of your product makes a large impact on a viewer's perception of your business. Using the highest-quality, seamless, black-backed vinyl in the industry allows us to create a clean and clear copy for your advertising needs.
Your vinyl advertisement not only reminds customers that your company is in the area, but keeps them informed of new or upcoming products, services, and features. By using a professional printing studio, you are ensured the quality product you need to present your brand and contact information clearly to viewers making sure that potential clients are not lost due to illegibility.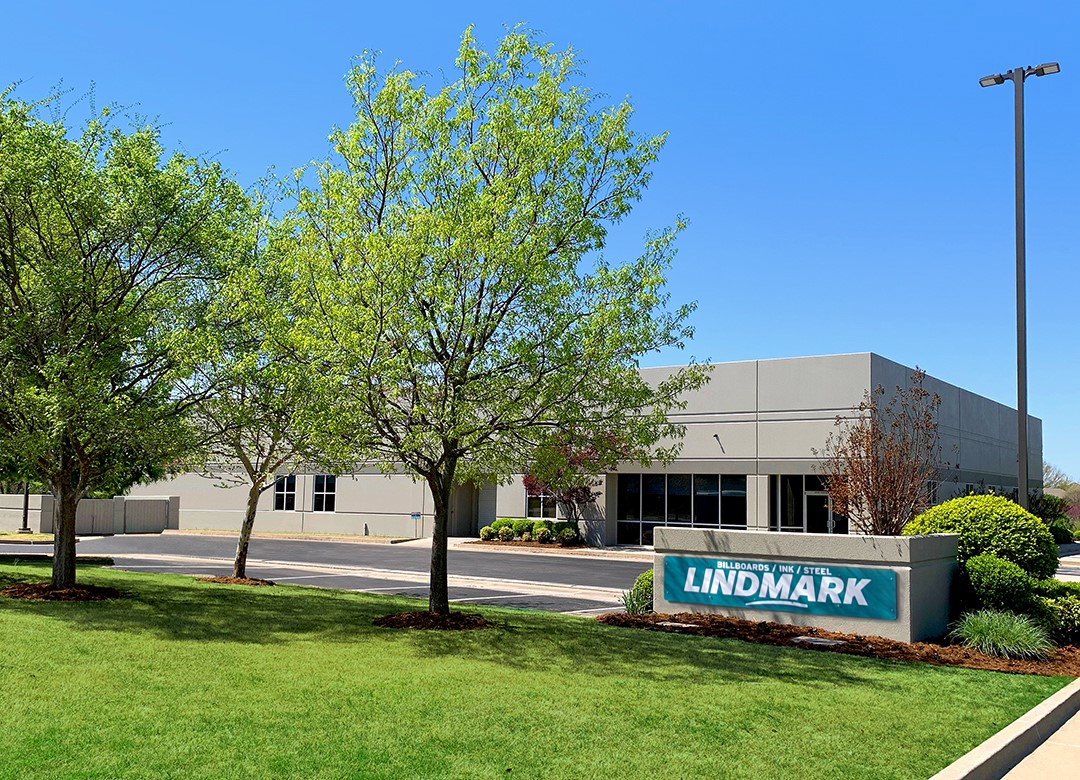 "It's rare to find a company that does everything exceptionally well. I've worked with several different printers who've all done a good job, but none have exceeded my expectations like Blue Sky. The entire team works hard and responds promptly to every order, large or small. The quality of their work is excellent, the turnaround time is the best I've experienced, and best of all their pricing is very competitive. I highly recommend working with Blue Sky!"

Beau Burkett - Owner

/

Burkett Media

"This was our first time to use BlueSky. We were very satisfied with the work and the pricing. We will be using your services again in the future."

Leon Farri - Chairman

/

Stephens County GOP

"Blue Sky has always been great to work with. They respond to problems in a timely manner and get the product out the door to you as fast as they possibly can. Staff is very friendly and polite and do anything they can to make sure you are taken care of. Whenever I have an issue with my artwork, Dennis and Dan always manage to figure it out for me. Someone always answers the phone there as well. You never have to talk to a machine. The product is also very high-quality and customer service is definitely at the top of their priority list. I always refer people to Blue Sky Digital Printing!"

Richard Kennedy

/

Kennedy Outdoor Advertising

"We are extremely pleased with Lindmark Ink's customer service, quick turnaround, prices and product quality. Anytime we had a last minute change from an advertiser, Lindmark Ink did their best to accommodate saving us time and money. If your Lindmark customer service rep is unavailable during the course of your order, another rep steps in to make sure it moves forward and seamless as expected. Encore Outdoor Advertising is based in Northeast PA. Our winters can be harsh. We've had no issues with tearing and fading. Many of our advertisers vinyls rotate seasonally and lasted several years. Again, saving us time and money. We've had other printing companies reach out with competitive bids but it's easy to remain loyal to Lindmark and it's staff."

Glenn Khoury

/

GM/Owner

"We've worked with Lindmark Ink for over three years, and it's been nothing but great. Not only have they delivered quality, top-notch products and services, they've also set themselves apart from other printers by going above and beyond to develop relationships with their clients. Vendors typically offer the same equipment and services at similar price points, so the real differentiator is how they set expectations, handle issues, and follow up on projects and promises. Blue Sky could give a Master Class in each of these areas. They have been a delight to work with and are hands-down the best in the business."

Karen Newman - Dallas Tx

/

The Richards Group Advertising Agency

"The Reiss Group, Inc. is an outdoor advertising company that promises our customers excellence in service and product beyond any other company. Lindmark Ink has been successful in projecting that excellence to these customers. We have been using Lindmark Ink for most of our printing needs since the early part of 2017 and have been very pleased with the quality of the printing they produce and the timely manner they are able to complete a job and get it out the door. There has never been a mistake on a shipping address, or the size of vinyl printed. Lindmark Ink's pricing is also another reason we have chosen their services, as they always manage to stay competitive with their pricing. Lindmark Ink has also gone above and beyond several times when we gave them the task of printing and shipping over 100 vinyls all over the southeast and in a relatively short period of time. Weather in the shipping industry has been our only source of delay when not getting a vinyl to our customer on time. Also, the staff at Lindmark Ink is so friendly and helpful and have met every request we have made with a smile. I highly recommend Lindmark Ink for your printing needs."

Lorri Vogel

/

The Reiss Group